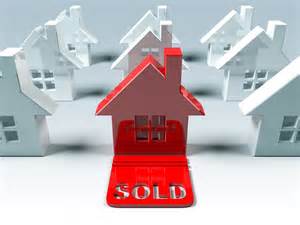 This year could be the best time to sell your home…
Multiple offers, bidding wars, and overly crowded open houses are common in the real estate market place once again!
There are two major factors contributing to today's "Seller's" market. The first, is that there are very few homes on the market. The low inventory of available homes for sale is pushing prices up as buyers compete to be the winning offer.
The second factor is, a new urgency by buyers to purchase this year before any further increases in interest rates. Rates have risen by .25% this year and are expected to continue to rise. Buyers are worried about getting priced out of the market should rates continue to rise and are focused on buying now, while mortgage payments are still affordable.
Waiting to put your home on the market comes with some risk. Changes in the economy and any decline in job growth could lessen the pool of qualified buyers. Changes in interest rates could have a huge affect on home prices. If interest rates rise a full 1% this year the buyer pool will dampen and sales will slow. If homes sales stall and there is a greater supply of homes on the market we could return to a "Buyer's" market and prices could drop.
Call me for a free market analysis on the value of your home!